27 Nov

Best Scientific Paper at NIK 2019 Conference

SIRIUS researchers won the Best Scientific Paper award at the annual NIK Conference in Narvik on 26th November 2019 The paper that won the award was called "Geological Multi-Scenario Reasoning" and was authored by Crystal Chang Din, Leif Harald Karlsen, Irina Pene, Oliver Stahl, Ingrid Chieh Yu and Thomas Østerlie.

This paper describes computer science aspects of the work in SIRIUS' Geological Assistant beacon project. The authors come from three different research programs: Ontology Engineering, Analysis of Complex Systems and Industrial Digital Transformation. Irina Pene is a geoscientist. The work described is truly interdisciplinary and shows how SIRIUS brings together diverse skill sets to build good research with an industrial application.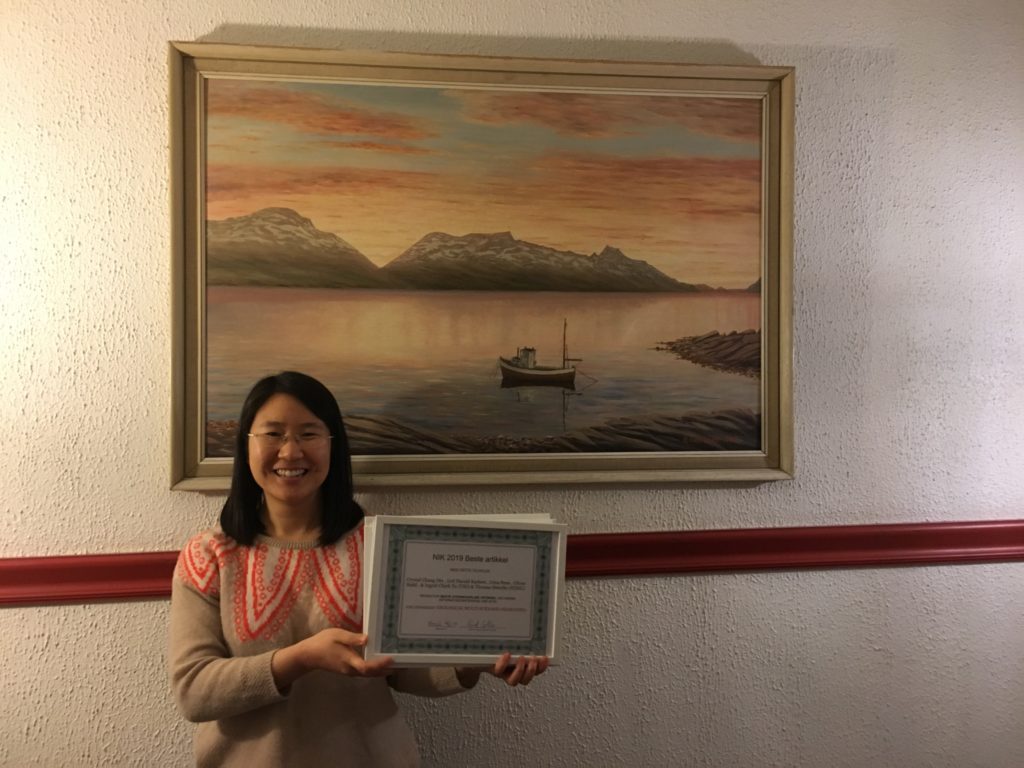 The geological assistant project is being done in collaboration with Schlumberger and Equinor. A prototype version of the tool developed by the team was presented at Schlumberger's annual customer conference in Monaco in September.
You can read the paper at https://ojs.bibsys.no/index.php/NIK/article/view/640
The Norwegian Informatics Conference (NIK) has been an annual event since 1988. The 32nd edition
of NIK was organised by UIT Norway's Arctic University, Department of Computer Technology and
computational engineering. The conference took place at the Quality Hotel Grand Royal Narvik,
as part of the Norwegian ICT conference for Research and Education.
NIK is a broad national conference for dissemination of research and advanced development work
in computer science. The conference invites the submission of articles in different genres and
topics related to theoretical and applied informatics. NIK opens up for interdisciplinarity and diversity in
relationship to methodological approaches and areas of application.