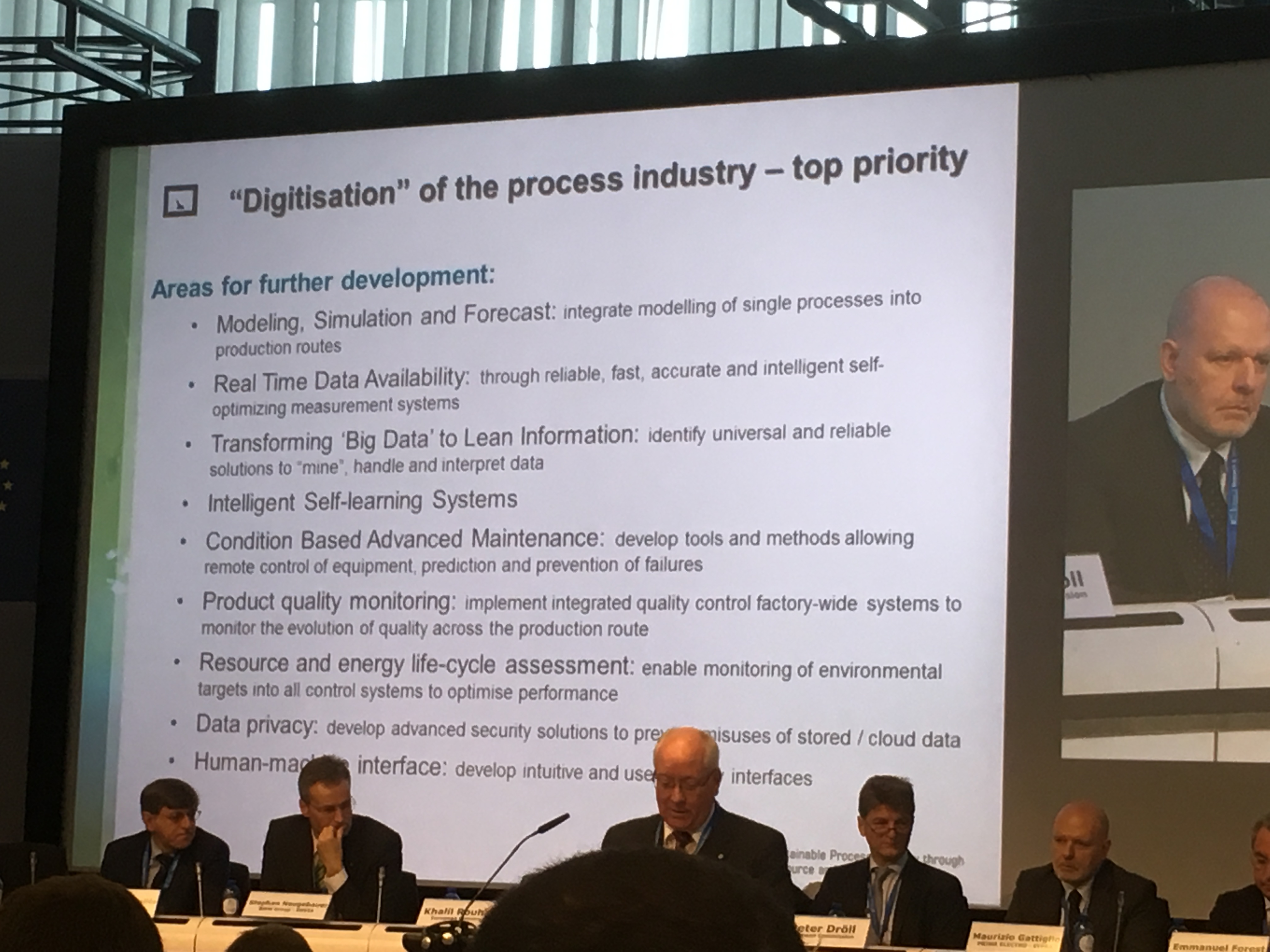 26 Oct

Horizon 2020: Public-Private Partnerships that need linkage to ICT

The European Commission hosted an information day in Brussels on 14th October. This session covered four Public-Private Partnerships:
Factories of the Future (EFFRA)
Energy-efficient buildings
Sustainable Process Industry (SPIRE)
European Green Vehicles Initiative
David Cameron represented SIRIUS at the meeting, with the aim of establishing contact with the participants in the relevant PPPs and investigating how the ICT can be used as an enabling The technology for innovation in these areas. The presentations at the meeting made it clear that the EU sees a need for coordinating their ICT programs and, especially, the Factories of the Future research programs.  A speech to this effect was made by Khalil Rouhana, Director for Digital Industry in DG-CNECT. This is being done in 2016 through two Horizon 202o calls:
During the networking session in the afternoon there were a number of ICT research organizations that sought partners with maintenance problems that could be addressed. The SPIRE program, for the process industries, did not appear to have any relevant calls for application of ICT.
SIRIUS strongly support the linkage of the EU´s ICT programs and their cross-cutting programs. Digitalization means that the ICT research sector must deliver value by solving problems in Europe´s factories, chemical plants and mines. By doing this they can establish a powerful and productive ICT and analytics industry. However, it is the businesses that own the problems that ICT can solve. This requires a shared digital vision between the cross-cutting PPPs above and the Big Data Value Association. SIRIUS is a Full Member of BDVA and will work to build up this linkage between industry and ICT.