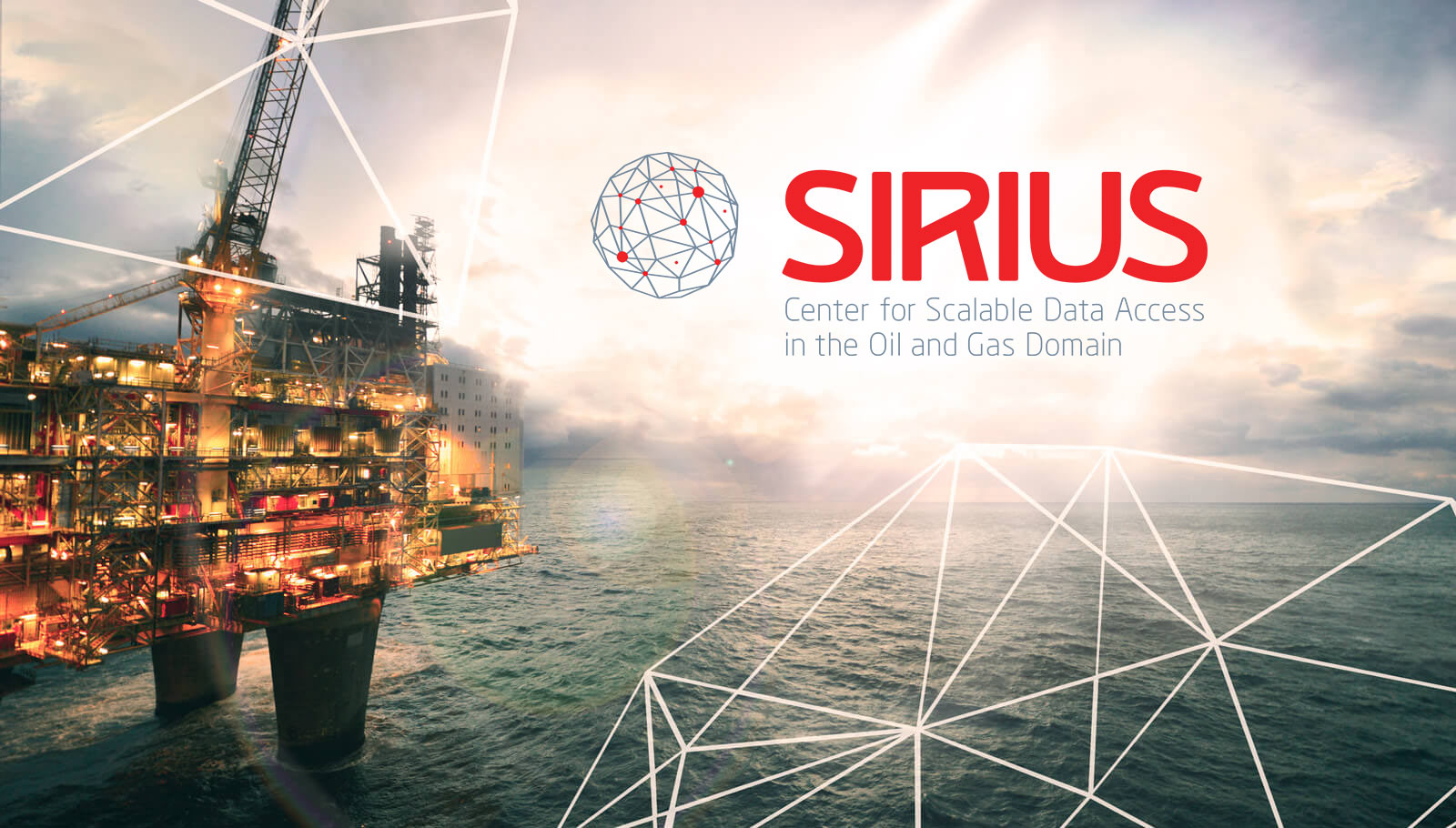 14 May

Opening of new centres to solve one of industry's greatest challenges

On the 19th May, the Minister for Trade and Industry will open SIRIUS and BigInsights: two new Centres for Research-Driven Innovation (SFI) which aim at developing novel technologies to significantly improve our ability to extract and exploit information from enormous data stores in companies and other large organizations.

We are all familiar with the difficulties of finding a specific file on a computer. For large companies, this translates to millions of files spread out over thousands of computers. Thus, accessing the desired information equates to finding the proverbial needle in a haystack, assuming you know the correct haystack in which to begin your search.
SIRIUS: Centre for Research-Driven Innovation in the Oil Sector
In the Oil and Gas sector, this problem is encountered on a daily basis in regards to both well exploration and in-field operational activities. For this reason, main players in the oil domain act as a pillar in SIRIUS, one of 17 SFI initiatives supported by the Research Council of Norway. The SFI schema is designed to strengthen innovation by enabling long-term research to which both leading academic research teams and industrial innovators are committed. In SIRIUS, researchers from the University of Oslo, NTNU and the University of Oxford will collaborate with experienced IT companies and oil companies to develop new technologies in order to solve these data access problems.
Centre leader Arild Waaler, professor at the Department of Informatics at the University of Oslo, is very pleased that the Research Council sees the potential in the Norwegian research and technology sectors behind SIRIUS.
―This will greatly contribute to strengthening our on-going efforts as well as their international visibility, Waaler states.
BigInsight: Analysis of big data in healthcare, industry and public administration.
The BigInsight SFI analyses large amounts of data with a consortium of partners in the private, governmental and research sectors. This is done by developing novel methods for statistical analysis and machine learning. The centre meets the challenges of the current data revolution by developing the analytical tools needed to extract knowledge from complex data and deliver big insight. Work focuses on two central themes: personalised solutions and prediction of changes in complex models.
Contributing to Innovation in Norwegian Industry
Central Norwegian industry leaders highlight the importance of the SIRIUS centre.
― We are very pleased with this collaboration between research communities in academia and industry. One of the challenges we face is access to and use of the valuable information that is found in our massive volumes of data. We therefore see SIRIUS as good way to facilitate digitalisation and strengthen innovation based on our data, said Åshild Hanne Larsen, Senior Vice President for IT and CIO in Statoil.
Country General Manager Arne Norheim of IBM Norway agrees and says that SIRIUS is possibly the most important research initiative in Big Data for Oil & Gas today.
―This initiative demonstrates the potential in exploiting the large quantities of data within this industry sector. As a leading player in Big Data and advanced data analytics, IBM believes that new technology will contribute to addressing societal challenges and ensuring better resource utilization, he states.
Enormous Growth Potential
The SIRIUS consortium is completed by hardware solutions devised by Norwegian high-tech industry.
―We see that the technology has an enormous growth potential, says Hugo Kohman, CEO of Dolphin Interconnect Solutions.
The company develops rapid network solutions. Contributing to SIRIUS gives Dolphin crucial access to academic resources and end-users, which will enable the further development of high-quality innovations relevant to Big Data problems.
Numascale, a company that delivers technology for connecting servers in order to build very large shared memory systems, will also be a part of SIRIUS.
―Getting into an international market with disruptive products is a huge challenge for a small company. SIRIUS gives Numascale a solid foundation in important local research and industry sectors as well as the necessary feedback in order to develop optimal products for end-users. The Centre's focus towards the Oil & Gas domain, as well as other sectors with large quantities of data, creates an ideal arena for Numascale to conduct research, development, and innovation, says Kåre Løchsen, founder of Numascale.
University of Oslo Leadership Thrilled
―It is great news for the university that SIRIUS has been selected as a new centre for research-driven innovation. SIRIUS is a brilliant example of a project that combines high quality research with innovation and entrepreneurship, says Ole Petter Ottersen, Rector of the University of Oslo (UiO).
Morten Dæhlen, Dean of the Faculty of Mathematics and Natural Sciences at UiO, is particularly thrilled that SIRIUS has been selected as an SFI in Norway.
―SIRIUS won in a tough competition through long-term strategic work. The success of SIRIUS shows the significance of high quality research for the development of industry solutions, Dæhlen points out.
SIRIUS Builds on Successes in EU Research Programs
The SIRIUS centre builds on technologies developed by prestigious EU-financed research projects lead by Prof. Arild Waaler and Prof. Einar Broch Johnsen, respectively, at the Department of Informatics at UiO. One of these, the Optique project (www.optique-project.eu), develops entirely new tools that help domain experts extract and use information that would otherwise be concealed in their large data stores. Another, the Envisage project (www.envisage-project.eu), develops novel methods to predict and manage resource requirements when using modern cloud technology. Digital Oil, a nationally funded project led by Prof. Eric Monteiro at NTNU, adds unique competence on the interaction between organization and technology to SIRIUS. This expertise is vital for succeeding to create innovation when technology is to be taken "out of the laboratory".
Contact information
Professor
Arild Waaler (UiO)
SIRIUS centre leader
phone: +47 95212954
email: arild@ifi.uio.no
Dr
David Cameron (UiO)
SIRIUS centre coordinator
Phone: +47 48084637
---
Top photo: Statoil
0090117 – Oseberg A
Photo Harald Pettersen