06 Nov

Eighth November Conference on Norwegian-Brazilian Energy Research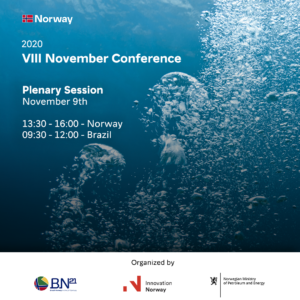 SIRIUS is once again heavily involved in the November Conference in Rio de Janeiro. This year the event is virtual, with a plenary on 9th November 2020 and parallel sessions on various days in October, November and December 2020. David Cameron is chairman of the program committee for the conference.
SIRIUS is also co-organizer of the session on Digitalization and Autonomy on 10th November 2020. Geir Horn and Marta Rozanska will be presenting their work in this session.
For more information, see the Innovation Norway website:
https://www.innovasjonnorge.no/en/start-page/norway-brazil-weeks/program/